Cubs Minor League
---
Winter League Wednesday: An update on Cubs prospects providing a spark in winter ball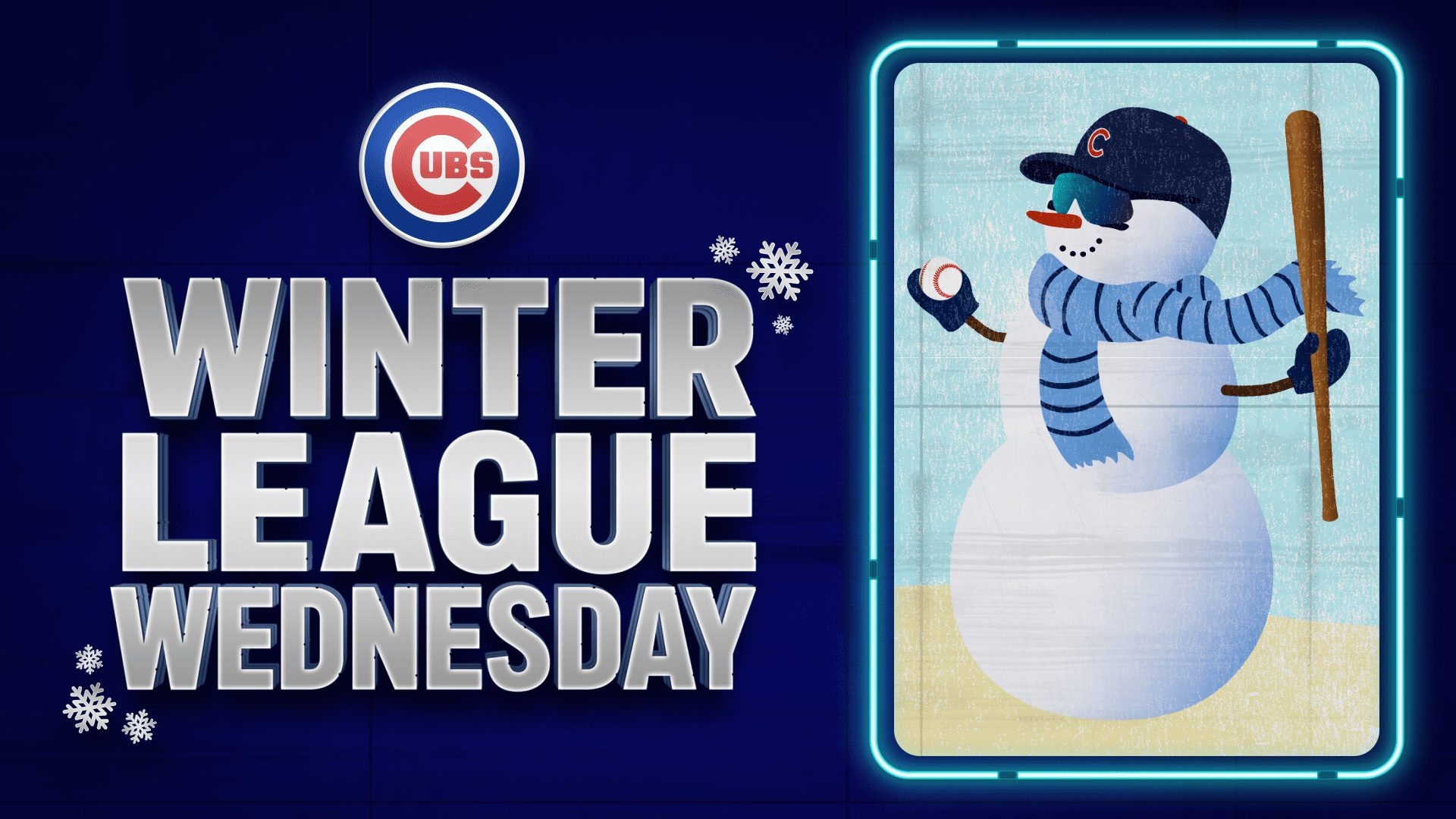 La chispa. That's what winter ball rookie Christopher Morel has been to Águilas Cibaeñas this season — a spark.
His numbers won't jump out in a casual look — .265/.327/.347 in 55 PAs — but his energy, defense and ability to create chaos on the bases has been the boost a reeling Aguilas team needs. 
The Cubs prospect was in the lineup often with the team as they got off to a 5-1 start to the season. But beginning Nov. 3, his playing time significantly decreased as his bat carried a .136 average early in the campaign. Since then, he's gotten spot starts to bring his number to the line mentioned above, but the team has stumbled to a 14-13 record. In games Morel has started, Águilas are 10-4.
Part of the reason is he does things like this: 
Morel con el toque sorpresa.#EquipoGrande pic.twitter.com/gMDoX2qPia

— Águilas Cibaeñas (@aguilascibaenas) November 27, 2021
The inning started with runners at the corner and nobody out. A double play later, Águilas were on the verge of spoiling an opportunity to break the game open. Up came Morel, working the count to 2-0, then dropping a perfect bunt on a pitch chest high, scoring the run from third and extending the inning. 
It didn't end there.
Morel stole second, reached third on a throwing error and scored on this:
La bola se va de HIT 🔥 ¡Leodys Taveras remolca la sexta de las @aguilascibaenas en las piernas de Christopher Morel! 🦅👏🏻#LIDOM #CopaBanreservas ⚾🏆 pic.twitter.com/WsNLNIwIiQ

— LIDOM (@LIDOMRD) November 27, 2021
That run made it 6-2 in the 3rd inning. By the end of the night, Águilas cruised to a 9-3 win. 
Morel went on to have a 2-for-3 night, with a walk and RBI.
While his season may be coming to a close Dec. 1, he expressed a desire to stay with the team a bit longer in an interview last week:
Entrevista de Cristhoper Morel para @JBSportsHD donde habla de su permiso para seguir jugando con @aguilascibaenas https://t.co/G58dJBoXpq

— Carlos Sanchez (@AguilaPica) November 22, 2021
"That's what was planned (Dec. 1 exit)," he said. "But I'm going to try and get extended a little longer. I'm going to try and call the team and see what they think."
In Puerto Rico, a pair of Arizona Fall League champions made their presence immediately felt upon arrival. AFL MVP Nelson Velazquez went 2-for-4 with a double and a run scored in a 4-3 win. Luis Vazquez and his foundation hosted a free baseball clinic Saturday for kids ages 5 to 15:
¡Hoy vamos pa' Orocovis, con nuestro Luis Vázquez!#SomosCriollos🐎 pic.twitter.com/LjOIK23l5s

— Los Criollos de Caguas (@CriollosCaguas) November 27, 2021
In Mexico, Cubs minor league pitcher Javier Assad extended his scoreless streak to 11 innings Saturday after pitching a clean 9th where he walked a batter and struck out another. Naranjeros de Hermosillo walked it off with a 4-3 win and earned Assad his 3rd win of the season.