Cubs Minor League
---
Fall League Fridays: Brennen Davis picks up right where he left off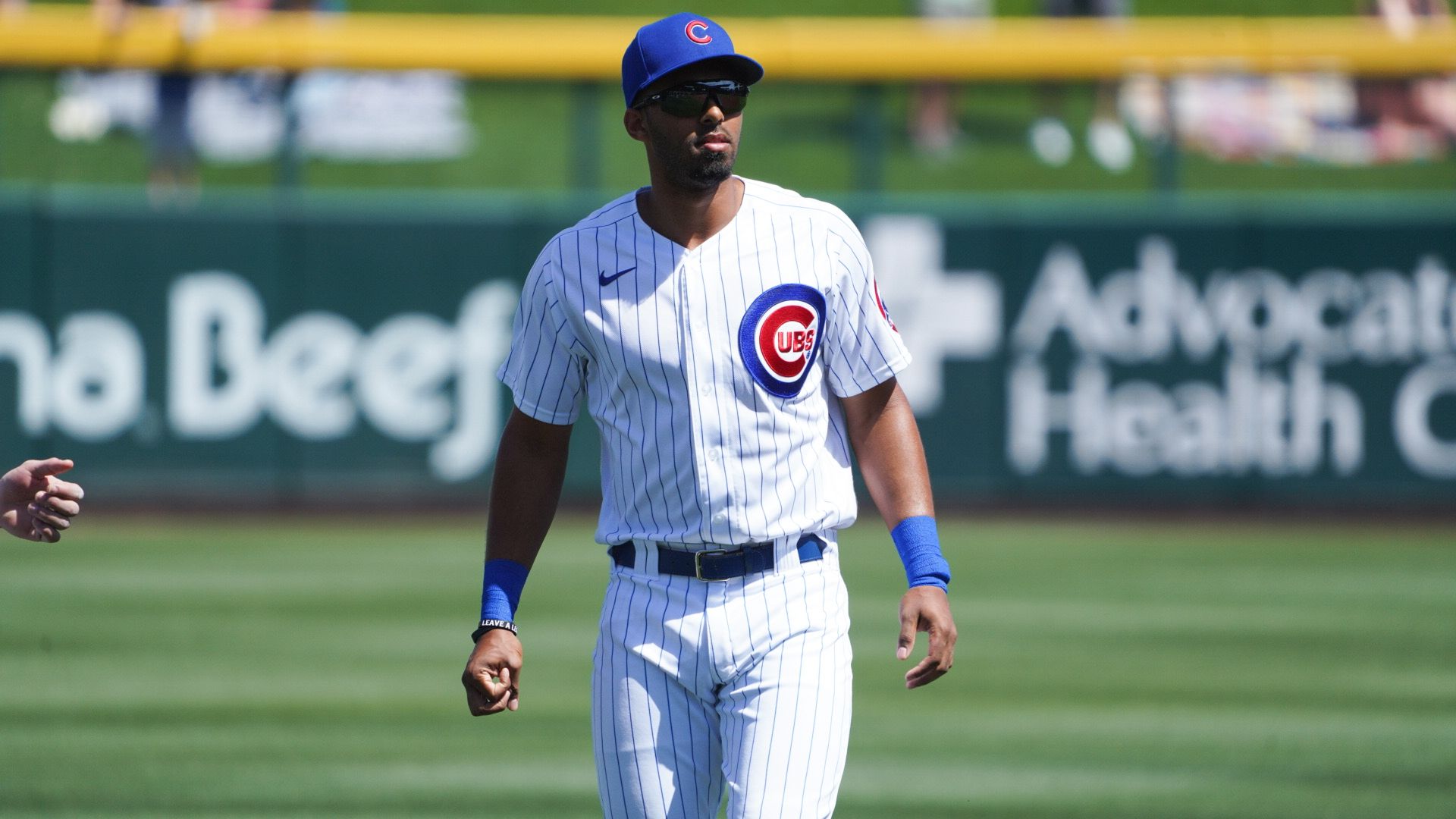 It's a hitter's world at the Arizona Fall League and the Cubs prospects have done their part running up scores after the first 4 games of the season.
Brennen Davis kicked off his campaign Tuesday with a 2-run home run in the 3rd inning off Red Sox prospect Thad Ward, the only 2 runs he gave up in his 4.2 innings.
Mash Davis makes his presence known in Mesa 🐻@Cubs prospect @BrennenDavis__ mashes his first round tripper of the season for the Solar Sox! #afl22 pic.twitter.com/z7OqvXy0JW

— MLB's Arizona Fall League (@MLBazFallLeague) October 4, 2022
It was Davis' only hit of the night in a 12-5 Solar Sox loss. The following game, Davis started at designated hitter going 1-for-4 with 2 walks and 3 runs scored, including this LOUD run-scoring double:
Brennen Davis continues his good start to the #ArizonaFallLeague. Double to LC, same path as yesterdays HR. @BrennenDavis__ #cubs #ItsDifferentHere #cubbies #mlbprospects #prospects @CubsFutures @realcubsinsider @BleacherNation pic.twitter.com/vQUufDoOWw

— Michael Caplan (@M_Caplan) October 5, 2022
You can run it back here in high resolution slow-mo:
From one Cub to another, here's Brennen Davis smacking a double. pic.twitter.com/2uM3bBojYN

— Josh Norris (@jnorris427) October 6, 2022
Below is a breakdown of all the pitches Davis saw in his 6 plate appearances Wednesday. Of the 27 total pitches, 10 were sliders. While he swung and missed at 3 of them, his double came on a slider he hit 95.1mph. The other slider he put in play was a 94.8mph groundout.
Owen Caissie also made his first start Tuesday going 1-for-4 with a 2-run double, scoring teammate Matt Mervis (also making his first start: 1-for-3, double, walk) in the 9th.
Burgers Jackie,burgers!!!!!

Cubs Outfielder Owen Caissie cashes in as the In and Out double Double featured player of the game meaning everybody in attendance receives a free Double Double. pic.twitter.com/AaJz09fBM2

— Prospects Worldwide (@ProspectsWorldW) October 4, 2022
Of the 4 Cubs pitchers in fall ball, 3 made an appearance Monday in the season opener. Bailey Horn, Zac Leigh and Riley Martin combined for 2.1 IP, 4 hits, 2 earned runs, 3 walks and 3 strikeouts. Horn pitched a scoreless inning Thursday night bringing his AFL line to 2.1 IP, 1 hit, 2 walks, 2 strikeouts.
Sheldon Reed pitched a clean inning and a third with 1 strikeout Wednesday, closing out the Solar Sox 19-8 win over the Rafters. Here's a look at Reed's 94mph fastball that ended the 7th inning:
Sheldon Reed (@Cubs) had a great outing for the Mesa Solar Sox in the @MLBazFallLeague on Wednesday.

Reed's line: 1.1 IP, 0 H, 0 R, 0 ER, 0 BB, 1 K pic.twitter.com/3smtCSB17e

— North Star Sports Management Group (@NSSportsMGMT) October 6, 2022
The Mesa Solar Sox (1-3) will continue play Friday night as they take on the Salt River Rafters (0-4).
We'll have you covered here with our weekly Fall League Friday articles highlighting all the action involving Cubs prospects in Arizona.