Cubs News
---
Historic mark for Hernán Perez in Venezuela, Abiatal Avelino continues to spark in Dominican Republic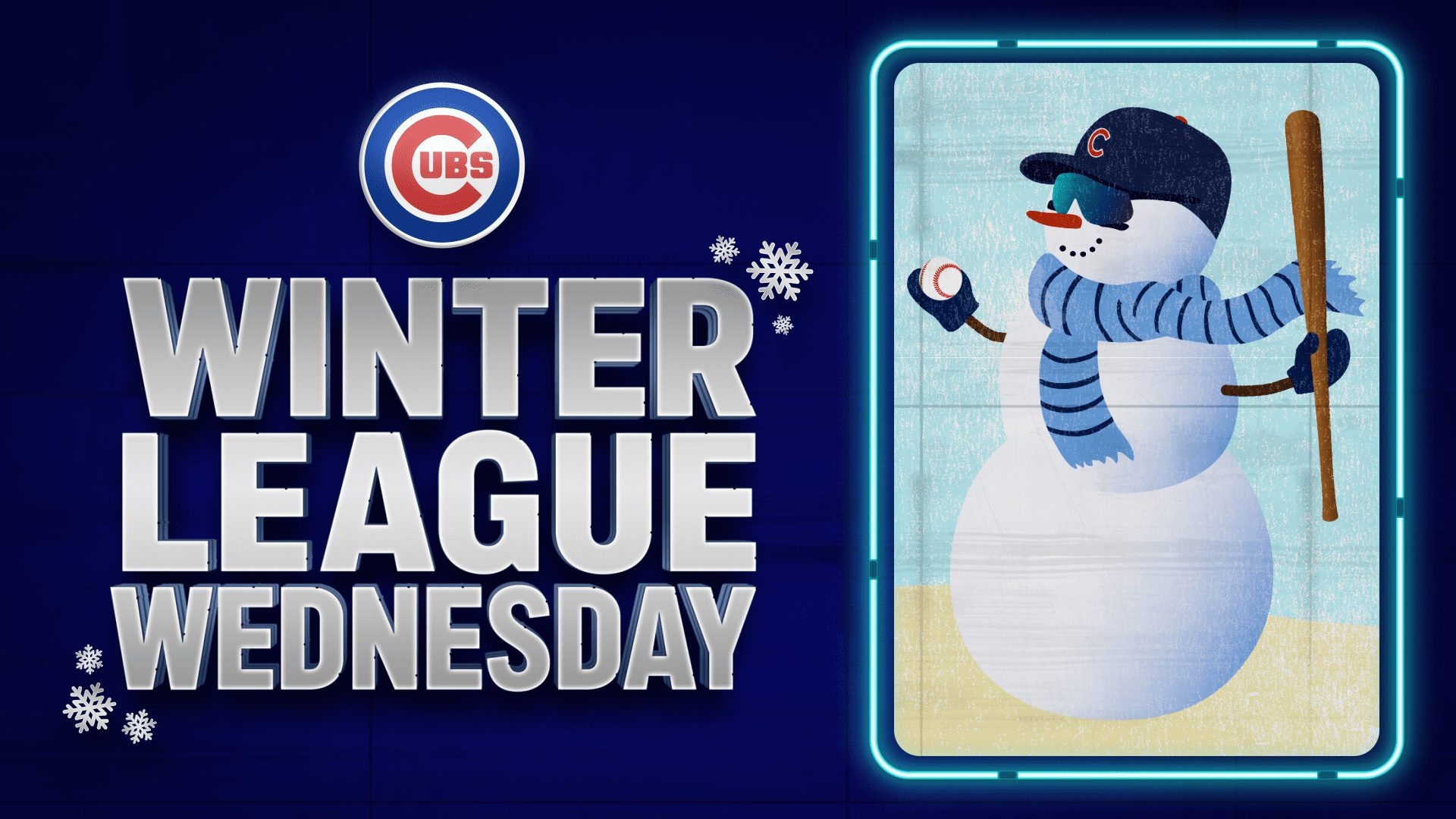 As spring training nears, Winter League playoffs are heating up with the Caribbean Series set to begin at the end of the month. Here's how Cubs minor leaguers and former Cubs are performing across Latin America.
It was a big Sunday for Hernán Pérez. 
Pérez, who spent the 2020 season with the Cubs and at their alternate site in South Bend, clinched a playoff spot for Tigres de Aragua and carved out a place for himself in Venezuelan Winter League history. 
With Tigres de Aragua needing a win in the second game of a doubleheader to secure a postseason berth, Pérez notched 2 hits en route to a 9-4 win over Cardenales de Lara.
The 2-hit game propelled him to a .402 batting average in the regular season. It's the first time in the 75-year history of the Liga Venezolana de Béisbol Professional that three players hit above the .400 mark. Pérez, along with Danry Vásquez (.414) and Ali Castillo (.430) were the three members of the .400 club in 2020-21. 
Jonrón = Hernán Pérez – Tigres (5) ⚾ 💥#LVBP

Video: @beisbolplaycom pic.twitter.com/XYqm52VhM7

— Jean Carlos Arias (@Comandante81) January 10, 2021
Pérez also finished tied for third in RBI (28), runs (29) and stolen bases (8) and tied for fourth in home runs (5). 
He will look to continue his hot hitting against Cardenales in a best-of-seven semifinal series Wednesday, featuring a battle of potential future Cubs teammates (Ildemaro Vargas, Cardenales de Lara).
His Tigres de Aragua will be joined by another player who spent the 2020 season with the Cubs: José Martínez. Martínez was selected by Tigres de Aragua in the postseason draft, where teams who qualified for the postseason can select players from teams that did not qualify. 
Martínez finished with an .883 OPS with 1 home run and 15 RBI in 96 at-bats for Tiburones de la Guaira. 
Avelino comes through in the clutch 
Gigantes del Cibao took a 2-0 series lead Tuesday in the best-of-seven championship after a 6-2 win over Aguilas Cibaeñas in the Liga de Beisbol Dominicano. While Abiatal Avelino stayed quiet in Game 2, he has come through in big spots for Gigantes this postseason.
Avelino's 8th inning RBI-single drove in the final run to secure a 5-1 victory Monday for Gigantes del Cibao in Game 1 Serie Final.
Abiatal Avelino con la ✋🏻 carrera de los @Gigantes_Cibao 🔥#LIDOMxESPN pic.twitter.com/rsYzy4tXRE

— ESPN.com.do🇩🇴 (@ESPN_DO) January 12, 2021
Gigantes del Cibao advanced to the final after a 5-3 win Friday over Estrellas Orientales in Game 6 of the series. Avelino had 2 hits and a walk in the win, with the biggest hit coming in the form of a leadoff double that sparked a 2-run inning, staking them to a 5-1 lead they did not relinquish. 
He had another big hit earlier in the series. 
In game 4, with the game tied at 3 in the 6th inning, Avelino hit a solo home run, putting Gigantes on course for a sweep. The lead was squandered the following inning and Estrellas went on to win 7-6.
Por si te lo perdiste mira el cuadrangular de Abiatal Avelino pic.twitter.com/F6prkQW9Pl

— Gigantes Vip (@GigantesVIP56) January 7, 2021
Amaya carries team to final in Puerto Rico
Another Cub gaining some valuable experience playing in a Winter League championship is the Cubs' potential backstop of the future, Miguel Amaya. He played a part in all 4 runs scored in Criollos de Caguas' 4-2 series-clinching victory Thursday in Liga de Béisbol Profesional Roberto Clemente.
Amaya opened up the scoring in the 3rd inning with a bases-loaded double, driving in all 3 runners. In the 6th, with Criollos de Caguas up 3-2, Amaya led off the inning with a ground-rule double and came around to score later in the inning. 
But the final has been put on hold. COVID-19 concerns have paused the second semifinal between Atenienses de Manatí and Indios de Mayagüez since January 2.
If the second semifinal series is played and Criollos de Caguas can win the final, they will qualify for the Caribbean Series that begins on January 31 in Mexico. 
Bases loaded? Not anymore.

Miguel Amaya came through with a bases-clearing double tonight in the @LBPRC. More on the Cubs' No. 3 prospect: https://t.co/3oDiuMUnsz
pic.twitter.com/2981fJKM4x

— MLB Pipeline (@MLBPipeline) January 8, 2021