Cubs News
---
How Jed Hoyer plans to approach free agency this winter with Cubs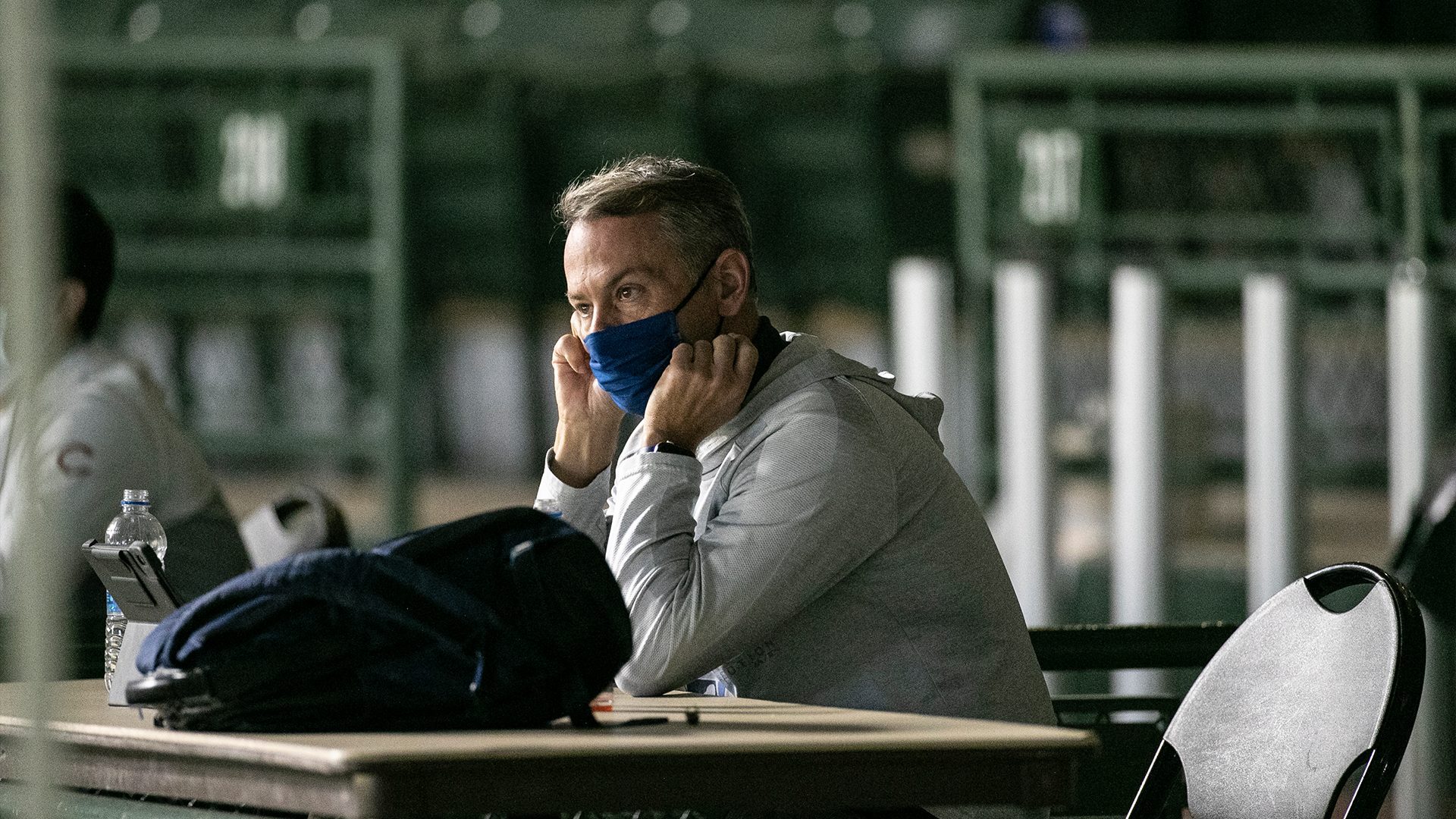 The Cubs will head into this offseason with a plethora of options at their disposal in terms of building out a roster for 2022 and beyond.
Following the hectic trade deadline shakeup, very few spots on the current roster are guaranteed for next season, so there are quite a few different avenues Jed Hoyer's front office can take.
Expect the free agent market to be a big part of the equation this winter.
"We plan to be really active in free agency," Hoyer said Friday afternoon at Wrigley Field. "We plan to spend money intelligently. I think that's just the easiest way I can say it. Obviously we're scouting that market heavily. We're gonna analyze that market heavily.
"There are offseasons when free agency is something that you do a little bit of and obviously this year, we're gonna have to probably be a bit more active than usual to fill out our roster because we have a lot more open spots."
At the moment, it appears the only locked in spots among the position player group are at catcher (Willson Contreras) and second base (Nick Madrigal). Nico Hoerner will be a part of the everyday mix somewhere, but it is yet to be determined whether that comes at shortstop, center field or a rotating mix of positions a la Kris Bryant in the first half of this season.
After a tough start to 2021, Ian Happ has seemingly played his way into a regular role for next year and has shown the ability to handle all three outfield spots defensively.
Veteran Jason Heyward has dealt with an injury-plagued campaign and is under contract through the 2023 season.
The Cubs also need to ascertain how players like Frank Schwindel, Patrick Wisdom, Alfonso Rivas and Rafael Ortega will be deployed in 2022.
On the pitching side, there's only one guarantee in the starting rotation.
"I would pen in Kyle Hendricks," David Ross said. "I think Alec Mills has made a pretty strong case for a guy that you can count on and a reliable starter. And then there's there's probably an argument for [Adbert] Alzolay, [Justin] Steele, Keegan Thompson — maybe one of those three guys can fit in there somewhere.
"I don't know who that's gonna be. Those guys, the work they'll put in the offseason, how they come into spring training and that value of the experience they've gained this year and having an offseason to work on things and coming in and making an impression will be a nice thing we'll have going into next year's spring training."
In the bullpen, Rowan Wick and Codi Heuer have comported themselves well over the last couple months but the rest of the spots could be wide open.
That leaves openings all over the roster and a lot of flexibility for Hoyer's front office.
"We're gonna be active in free agency, but we wanna do it in a thoughtful and intelligent way," Hoyer said.
The big question is when free agency begins to heat up — for the Cubs and for the rest of baseball.
The current Collective Bargaining Agreement is set to expire Dec. 1 and with potential changes coming to the roster (like the designated hitter in the NL) and the way teams put together a roster, many teams will likely wait to determine the rules before jumping into the free agent waters.