Cubs Minor League
---
Winter League Wednesday: Christopher Morel showcases his all-around game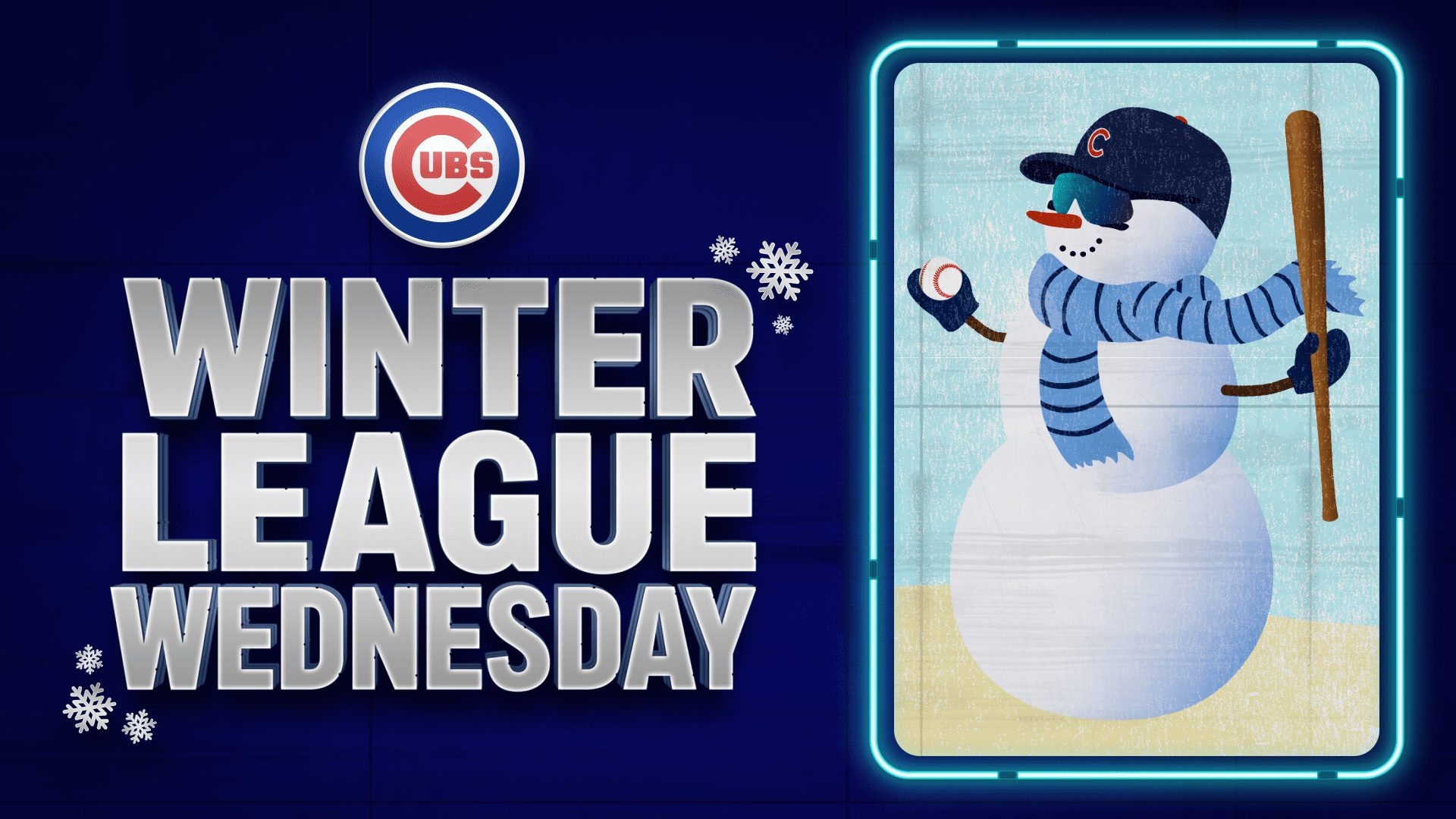 As current and former Cubs players hone their craft during international play in the Winter Leagues, we fill you in on some of the standout performances from the last week. 
Cubs 12-ranked prospect Christopher Morel had an impactful start in his Liga de Beisbol Profesional de la Republica Dominicana (LIDOM) debut for Águilas Cibaeñas on opening night, despite going hitless in 3 plate appearances.
In the bottom of the 8th, with the Águilas nursing a 2-1 lead, Morel led off the inning with a walk, stole second, advanced to third on an errant throw and scored on a single. It proved to be the winning run as Gigantes del Cibao pulled back a run in the top of the 9th. Two days later, he picked an opportune time for his first hit of the season:
https://twitter.com/aguilascibaenas/status/1454265544790749185?s=20
There's nothing like October baseball — whether that's here in the States, or during the various winter leagues. Adbert Alzolay experienced that firsthand.
Alzolay, who was in Mexico for a vacation, took in a pair of Mexican Winter League games while he was south of the border. First, Alzolay and his wife, Diana, were at Kuroda Park to take in an Algodoneros de Guasave game:
https://www.instagram.com/p/CVnvt5APDXa/?utm_medium=copy_link
The next day, the pair caught a Tomateros de Culiacán game. Tomateros are the back-to-back defending champions of the Mexican winter league.
https://www.instagram.com/p/CVovu4WLIs4/?utm_medium=copy_link
Albert Pujols made his LIDOM debut Sunday for Leones del Escogido and waited for his fifth and final at-bat to ensure it was a memorable one. Pujols came up in the bottom of the 10th with the winning run on third, two outs, a full count and did this:
https://twitter.com/ESPN_Beisbol/status/1455346861146054656?s=20
The team also shared a video of the clubhouse party post walk-off win: "This is how you celebrate a walk off."
https://twitter.com/EscogidoBBClub/status/1454967965510770695?s=20
Former Cubs reliever Pedro Strop made his first appearance Friday for Leones del Escogido, throwing a scoreless 9th inning in a 10-1 victory. He has appeared in 2 games so far, logging 2 scoreless innings and scattering 3 singles. This is his first stint in LIDOM since appearing with Escogido in the 2012-13 season. Strop pitched in Mexico for Sultanes de Monterrey last summer, where he covered 14 innings with a 3.21 ERA and struck out 16 while walking 5. 
In Mexico, Cubs minor leaguer Carlos Sepulveda has had a knack for big hits as of late. With Yaquis de Obregon down two in the top of the 8th Saturday, Sepulveda hit his 4th home run of the season, a 2-run shot tying the game at 2. Yaquis added a pair of runs in the 9th to win 4-2. Eight days earlier, he led off the top of the 11th with this: 
https://twitter.com/Liga_Arco/status/1451804588256940035?s=20
The score would hold for Obregon's 9th win of the season.
The infielder was also presented with a Gold Glove Friday for his work at second base last season with Obregon, where he held a .996 fielding percentage over 231 chances. Here's a sample of some of his range:
https://twitter.com/Liga_Arco/status/1451381632385134630?s=20
Catcher Erick Castillo has put together a solid start to his season in Venezuela. Through 7 games, he's slashing .292/.370/.292 in the nine hole for Leones de Caracas. Castillo made his MLB debut last season in a pinch-hit appearance against Pittsburgh September 30. He made his first start behind the plate the following day against the Cardinals and notched his first career hit in the same game.
Castillo has spent the last 9 seasons in the Cubs minor league system and was called up to make his MLB debut on the final road trip of the 2021 campaign.