Cubs Minor League
---
Winter League Wednesday: Cubs minor leaguers turning heads in Venezuela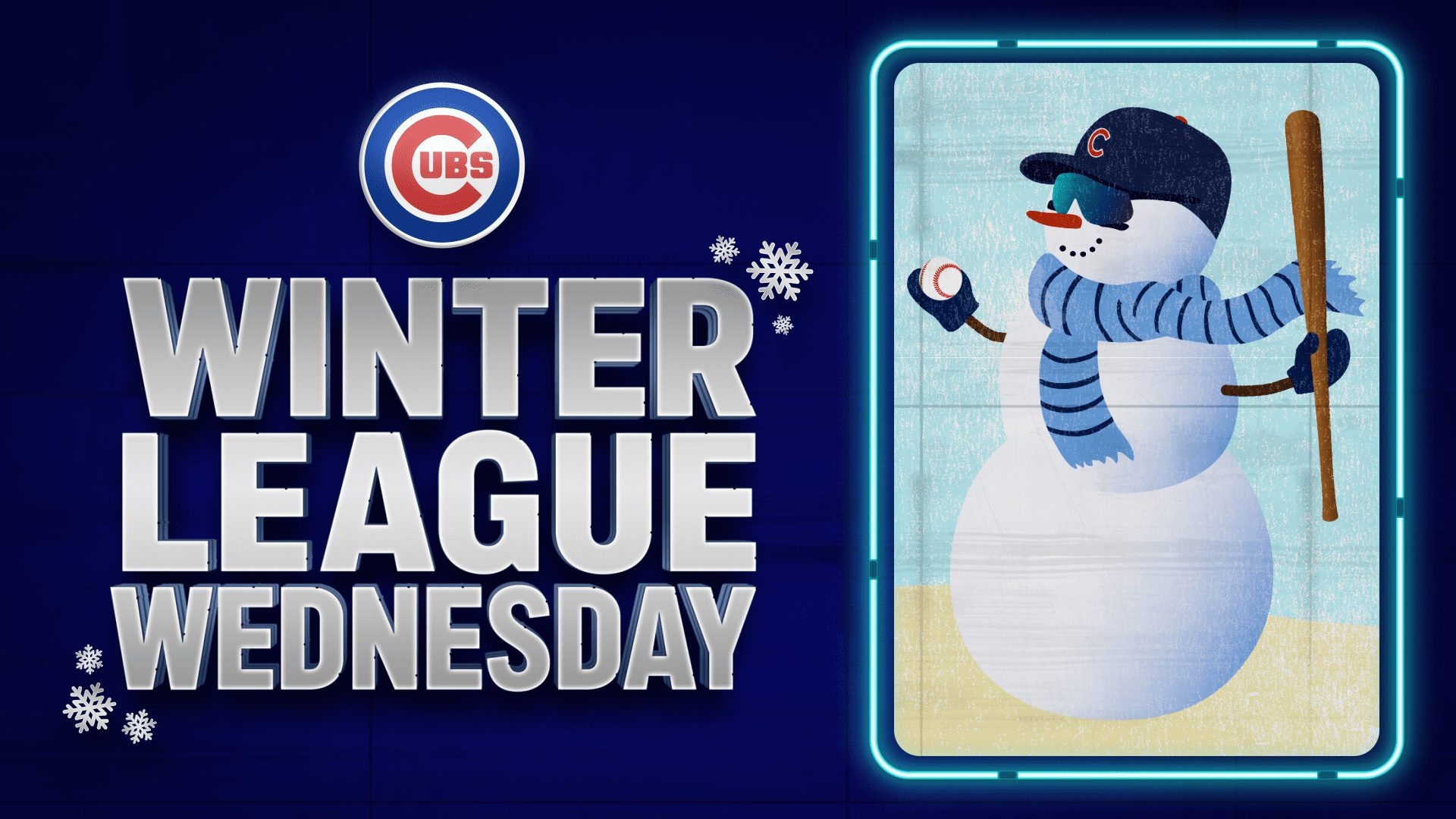 A trio of Cubs minor leaguers turned heads in Venezuela this week.
Catcher Erick Castillo connected with his first extra-base hit of the season in a big way Saturday. With the bases loaded and Leones de Caracas down 2-1 in the 4th, Castillo cashed in:
https://twitter.com/LVBP_Oficial/status/1457094111077572609?s=20
This is Castillo's 5th season in Venezuela and his first home run since his league debut in the 2012-13 season, where he played 3 games.
Cardenales de Lara got a big bounce-back start from Luis Lugo, throwing 4 innings of 1-run ball, scattering 5 hits and striking out 3. He hadn't pitched since October 24 when he allowed 3 runs over 1.1 IP. Lugo didn't factor into either decision, but in a very "that's baseball" way, Cardenales won his first start 9-3 but lost the most recent 5-4. Lugo spent the last couple seasons in the Cubs system but became a minor league free agent this month.
22-year-old Yonathan Perlaza is trying to ride the wave of a breakout minor league season into winter ball for Aguilas del Zulia. Perlaza is currently slashing .277/.292/.362 with 4 doubles through 12 games. Below is his second double of the season, and first of 3 in the past week:
https://twitter.com/LVBP_Oficial/status/1456400900956770307?s=20
In his High-A debut with the South Bend Cubs, Perlaza slashed .280/.350/.479 with a team-high 15 home runs over 99 games, on a team that included up-and-coming Nelson Velazquez (12 homers) and highly-regarded Cubs prospect Alexander Canario (9 homers). 
Cubs infield prospect Carlos Sepulveda continued his run of big hits for Yaquis de Obregon in Mexico. With the game tied at 3 in the 7th inning last Friday, Sepulveda came through with a bases-loaded single to give Yaquis a 4-3 lead. They went on to win 5-4 against Cañeros de Los Mochis. Sunday, he reached base 5 times, going 4-for-4 with a walk and 2 stolen bases (bringing his season total to 5) and helping Obregon to a series-deciding 6-0 win over Cañeros. 
Elsewhere in Mexico, Rule-5 eligible Javier Assad made two scoreless appearances over the past four days. Thursday, Assad threw the 9th inning of a Naranjeros de Hermosillo 8-2 win, stranding a two-out single and a walk. Sunday, he covered two innings, allowing one walk in a 8-0 win. 
Assad made 20 starts for the Tennessee Smokies last season posting a 5.32 ERA across 93.0 IP. 
Puerto Rico's Liga de Beisbol Professional Roberto Clemente had its opening slate of games Saturday and Cangrejeros de Santurce invited reggaeton superstar Daddy Yankee for their special night.
https://twitter.com/daddy_yankee/status/1457223414398205953?s=20
Cubs prospects Erich Uelmen (RHP), Matt Swarmer (RHP) and Luis Vazquez (INF) are expected to see playing time there at some point. Vazquez is currently playing in the Arizona Fall League.
Former Cubs pitcher José Quintana made his first career winter league start Saturday, going 5 scoreless innings for Aguilas Cibaeñas, allowing 4 hits, a walk and striking out 3 in a 1-0 win.
"My first outing [against Tigres del Licey] was something exciting," Quintana said in an interview after the game. "I tried to maintain my emotions under control and I was able to execute my pitches and thank God everything was great and I was able to put the team in a good position to win.
"I'm very happy. The last time I was able to throw 75 pitches was in like July or June, something like that (May 30), after having an issue with my shoulder. It's very gratifying to be able to start a game again, to be able to get through 5 innings, especially in a matchup like this. It's very big, it's fun. Every game has its own special sazón and today felt like a playoff game."