Cubs Minor League
---
Winter League Wednesday: New Cubs pitcher joins the fold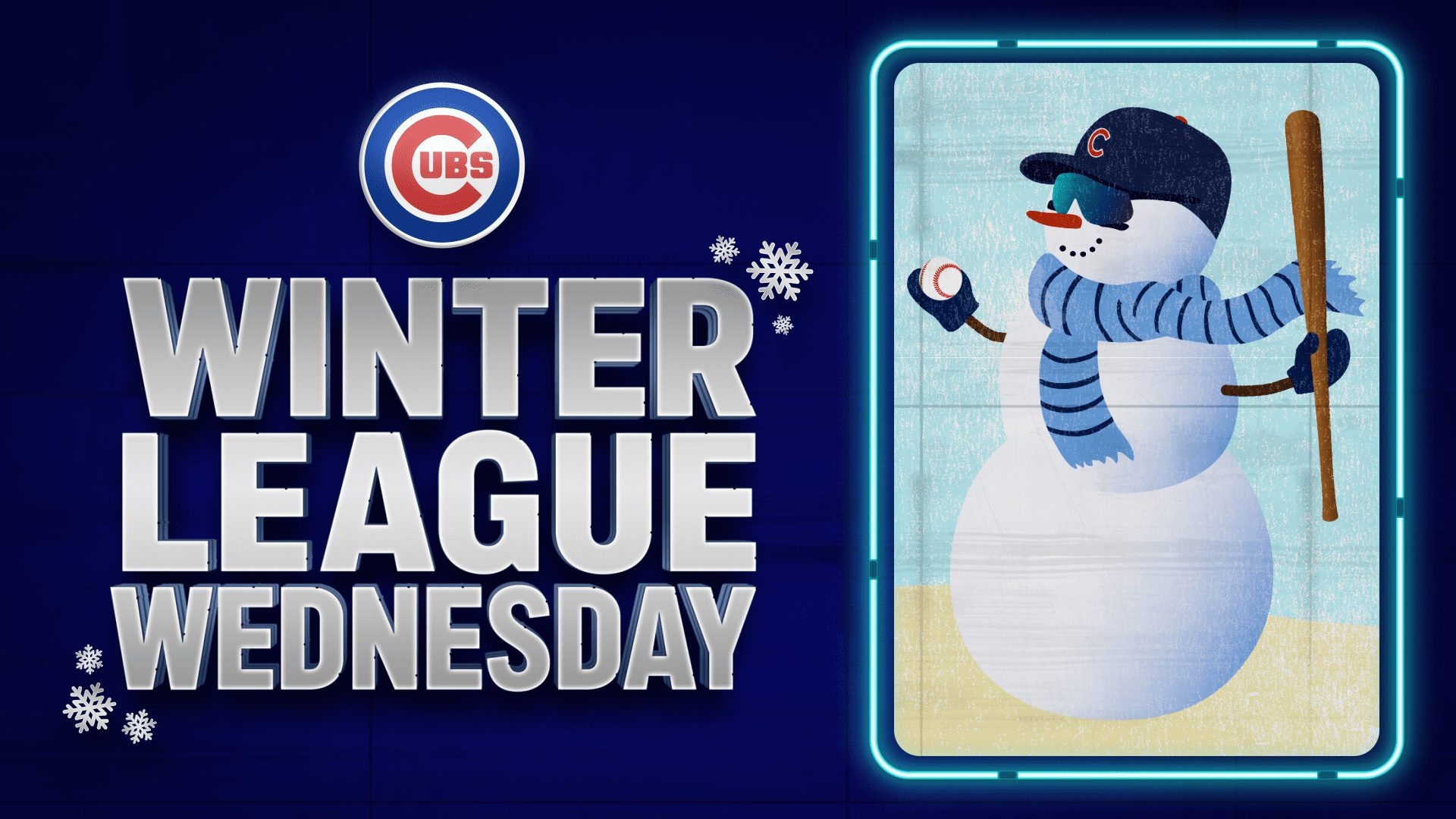 An intriguing Cubs prospect joined a winter league roster last week. Manuel Espinoza was added to Tomateros de Culiacán pitching staff, a place he made a name for himself last season.
🚨 MOVIMIENTOS EN EL ROSTER:

⬆️ Entra: Manuel Espinoza y Omar Sainz.

⬇️ Sale: José Luis Bravo y Francisco Villegas.

— Tomateros de Culiacán (@clubtomateros) November 10, 2021
In his winter ball debut last season, the right-hander who turned 21 Wednesday made 4 starts, collecting a 3.94 ERA and 0.873 WHIP over 18.1 innings. He closed the season on an even more impressive run.
In his debut start, he was charged with 7 runs over 1.1 innings. In the next 17 innings, Espinoza allowed a run on 7 hits, striking out 16 and walking 2. All this while being 9 years younger than the average age in the league. 
The young right-hander will look to bounce back from a minor league season where he made 22 starts (98.2 IP) for the Myrtle Beach Pelicans, putting up a 5.11 ERA and 1.41 WHIP.
Tuesday night, Cubs prospect Javier Assad continued his run of scoreless outings a scoreless inning Tuesday, allowing 1 hit, in 1-0 win by Naranjeros de Hermosillo over Yaquis de Obregón. A week earlier, he was part of a second Naranjeros pitching masterclass, tossing a scoreless inning and earning his first win of the winter in another Naranjeros 1-0 win.
The 24-year-old entered the game in the 7th, walked the leadoff hitter but erased him a batter later with a double play. The next two batters reached on a single and double, prompting a mound visit — Assad bounced back to strike out the next hitter and escape the jam.
He has covered 5 scoreless innings over his past 4 appearances.
On the hitting side, infielder Carlos Sepulveda had a pair of big games for Yaquis. Thursday, Sepulveda opened a game against Mayos de Navojoa with a 2-run single in the bottom of the 1st. He added 3 walks and scored twice in the 10-4 win.
Two days later he put together a 3-RBI performance in an extra-inning loss against Tomateros. Sepulveda produced a run-scoring groundout in the first inning to give Obregon an early 1-0 lead. In the 6th, he floated a 2-out single to center, scoring the runner from third to extend Obregon's lead to 4-1. By the 8th, Tomatoereos had taken a 5-4 lead. Once again, Sepulveda came up with a runner in scoring position and two outs, and again he delivered — this time an RBI double to right that tied the game at 5.
This winter, he is slashing .281/.392/.422 through 35 games.
In the Dominican Republic, infielder Christopher Morel had his own pair of big hits for Águilas Cibaeñas. Last week, he put together a 3-hit game that included this triple:
Triple de Christopher Morel y anotó la segunda carrera aguilucha por wild pitch.#EquipoGrande pic.twitter.com/Q3DDiffJYj

— Águilas Cibaeñas (@aguilascibaenas) November 11, 2021
And later, this RBI single:
Sencillo de Christopher Morel, remolca a Juan Carlos Pérez.#EquipoGrande pic.twitter.com/hY8EMtOyxX

— Águilas Cibaeñas (@aguilascibaenas) November 11, 2021
Unfortunately, Aguilas dropped that game 8-4.
A couple games later, Morel connected on an RBI double in a 9-2 win.