Preps News
---
2023 Week 9 Marquee Sports Network/EDGYTIM.com Chicagoland Top 30 preps football poll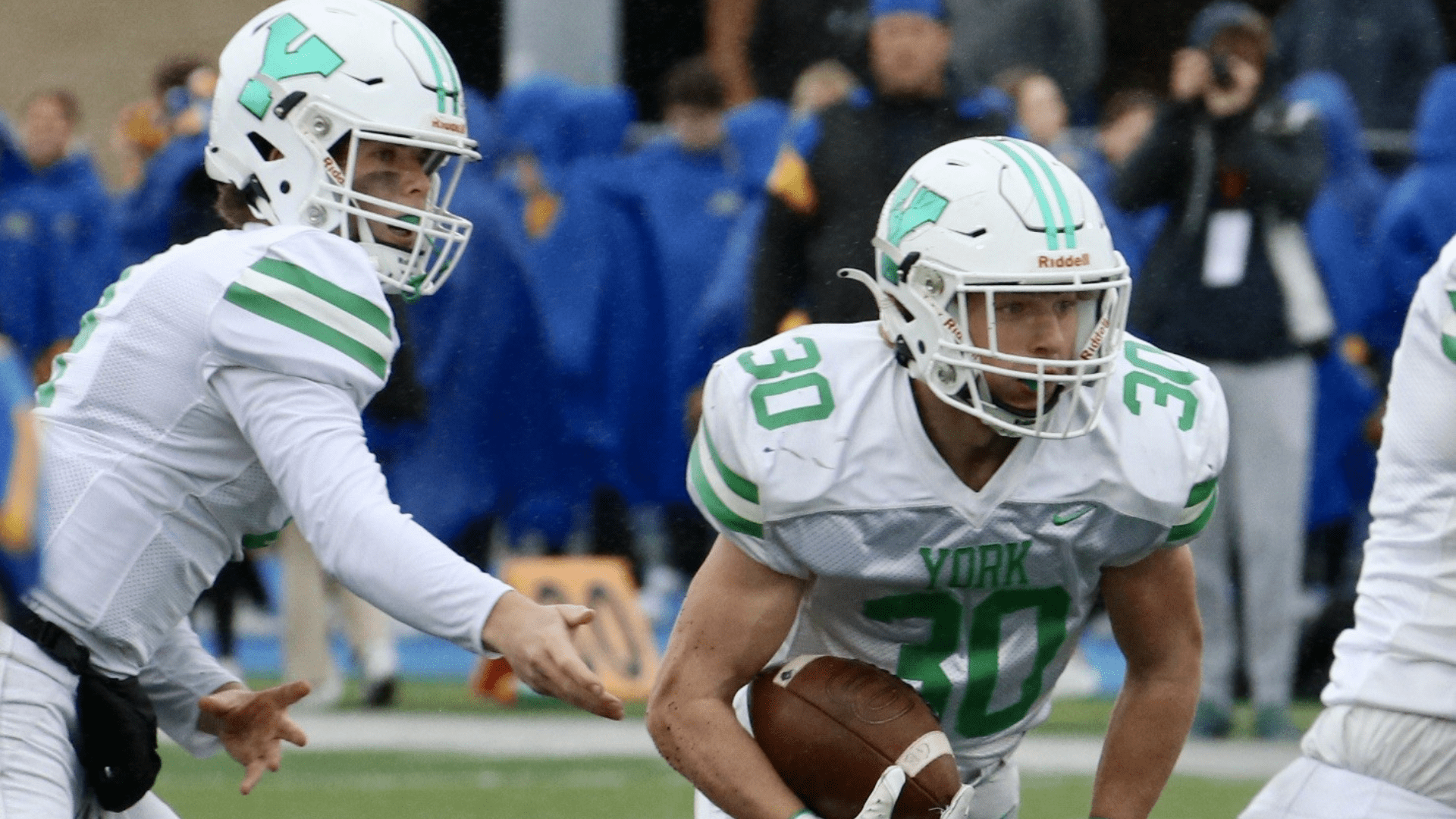 "Edgy Tim" O'Halloran provides an updated ranking of the Top 30 Chicagoland High School football teams for Week 8. Head to EdgyTim.Rivals.com for more coverage.
Note: Number in parentheses is the team's ranking in the previous week.
1. Mount Carmel 8-0 (1)
The Caravan look to secure a top seed but Loyola Academy stands in the way on Saturday.
Next: @ Loyola Academy
2. Lincoln Way East 8-0 (2)
The Griffins defense is the real deal and has locked down all comers this season.
Next @ Bolingbrook
3. Loyola Academy 8-0 (3)
The Ramblers look to knock off the Caravan this Saturday at home.
Next: vs Mount Carmel
4. Batavia 7-1 (4)
The Bulldogs will be a very tough out in the upcoming Class 7A state playoff field.
Next: vs Glenbard North
5. Maine South 7-1 (5)
The Hawks offense led by junior QB Constantine Coines is as strong as ever this fall.
Next: vs Evanston
6. Kankakee 8-0 (6)
HUGE test to wrap up the regular season for the Kays hosting Southland rival Crete-Monee.
Next: vs Crete Monee
7. Prairie Ridge 8-0 (7)
The Wolves will look to finish the season 9-0 at McHenry on Friday and then will enter the Class 5A playoff field.
Next: @ McHenry
8. Hersey 8-0 (8)
The Huskies offense has been electric all season long but bigger tests await in the 7A state playoff field.
Next: vs Elk Grove
9. Barrington 8-0 (9)
The Broncos have a terrific one-two combination in junior QB Nick Peipert and senior RB Dillon Fitzpatrick.
Next: @ Conant
10. Naperville Central 7-1 (11)
The Redhawks look to sweep Neuqua Valley for the regular season this Friday night in Naperville.
Next: vs Neuqua Valley
11. Warren Township 6-2 (12)
The Blue Devils have played well after it's 0-2 start to the season.
Next: @ Zion Benton
12. St. Francis 6-2 (13)
The Spartans are as hot as any team in Illinois right now. Huge game Friday with 4-4 Nazareth Academy.
Next: @ Nazareth Academy
13. Lake Zurich 7-1 (14)
In RB Chris Pirrone they trust.
Next: vs Waukegan
14. Glenbard West 6-2 (15)
The Hitters defense is always ready and the offense somehow has been finding ways to win led by QB/RB Teyion Oriental.
Next: @ OPRF
15. St Rita 5-3 (16)
The Mustangs will look to send rival Brother Rice (4-4) home for the playoffs with a win Friday night.
Next: @ Brother Rice
16. York 7-1 (17)
Can the Dukes heal up for the post-season including standout RB Jack Melion? Yorkhas a chance for another deep run in 2023.
Next: vs Proviso West
17. Wheaton North 5-3 (18)
The Falcons also look to play spoiler this Friday as Lake Park (4-4) seeks to secure a 5th win.
Next: vs Lake Park
18, Morgan Park 7-1 (19)
The Mustangs will get a nice test this week against Simeon.
Next: vs Simeon
19 St. Charles North 6-2 (20)
The North Stars have won four straight games and get a great Week 9 test hosting Deneva.
Next: vs Geneva
20. Morris 8-0 (21)
Morris will host Sycamore for the conference title and a high seed in the post-season.
Next: vs Sycamore
21. Palatine 5-3 (10)
The Pirates will look to bounce back this Friday after a rough 50-32 loss last Friday to Barrington.
Next: vs Schaumburg
22. Geneva 7-1 (22)
The Vikings take on St Charles North this Friday and then will take on the Class 6A playoff field.
Next: vs St Charles North
23. Prospect 6-2 (23)
The Knights also have a terrific passing attack this season led by QB Jack Skoog.
Next: vs Wheeling
24. Carmel 7-1 (25)
The Corsairs balance on offense with RB Donovan Dey and QB Johnny Weber has been a key this fall.
Next: vs St Patrick
25. Joliet Catholic 6-2 (26)
The Hillmen face another like minded running attack when they host St Ignatius Friday.
Next: vs St Ignatius
26. Huntley 7-1 (28)
The Red Raiders will look to finish with a win at Central then battle all comers in Class 8A.
Next: @ Central High (former Burlington Central)
27. Sycamore 8-0 (NR)
The Spartans have a big time player and athlete in junior QB/S Burke Gautcher.
Next: @ Morris
28. IC Catholic Prep 6-2 (29)
The Knights will look to keep Fenwick (4-4) home for the post-season on Friday.
Next: vs Fenwick
29. Downers Grove North 6-2 (30)
The Trojans get back RB Noah Battle from injury and that's a very good thing for DGN.
Next: vs Hinsdale Central
30. Antioch 8-0 (NR)
The Och has a big time running back in senior Nick Day.
Next: vs Round Lake