Cubs News
---
The surprising MLB news that could change the playoff landscape for Cubs
The MLB trade deadline has long since passed and the league no longer allows waiver trades.
Yet teams around baseball are still figuring out ways to add to their rosters while other teams are shedding payroll.
On Tuesday afternoon, the Angels dropped a potential bombshell on pennant races by placing five players on waivers:
BREAKING: The Los Angeles Angels have placed starter Lucas Giolito, relievers Matt Moore and Reynaldo López, and outfielders Hunter Renfroe and Randal Grichuk on waivers, sources tell ESPN. Huge potential playoff implications: All can be claimed by teams for free on Thursday.

— Jeff Passan (@JeffPassan) August 29, 2023
The Yankees, Mets, White Sox and Tigers followed suit by also adding players to waivers:
Other players currently on waivers, per sources: Yankees OF Harrison Bader, Mets RHP Carlos Carrasco, White Sox RHP Mike Clevinger, Tigers RP José Cisnero. Claims awarded in reverse order of winning percentage as of Thursday. Teams on fringes of wild-card race likely to be most… https://t.co/1kKgeo48NZ

— Ken Rosenthal (@Ken_Rosenthal) August 29, 2023
If the players are claimed, the original teams do not receive any compensation beyond salary relief as the team that claims the player absorbs the contract for the rest of the season.
The nine players (plus any other potential additions to the waiver wire) could become big-time factors down the stretch for teams in playoff races.
Lucas Giolito, in particular, has earned Cy Young votes in 3 different seasons throughout his career (2019-21), has top-of-the-rotation upside and is still only 29 years old. He was traded from the White Sox to the Angels at the deadline and has struggled in L.A. (1-5, 6.89 ERA).
He's the type of arm that could be a gamechanger down the stretch for a contending team with a rotation opening. The Cubs certainly have a need for a starter but they won't be the only team vying for Giolito's services.
The way waivers works is the team with the worst record in the league gets first chance to place a claim on Giolito or any of the other players. If the Oakland A's pass, it moves on to the Kansas City Royals, the team with the next-worst record.
As of Tuesday morning, the Cubs sported the 11th-best record in baseball. That means that several playoff contenders hold waiver priority over the Cubs, including the Diamondbacks, Giants, Reds and Marlins — four teams immediately behind the Cubs in the NL Wild-Card standings.
The Giants have a desperate need for starting pitching and already added shortstop Paul DeJong earlier this month after the Blue Jays released him.
The Cubs will likely have some interest in a variety of players beyond Giolito.
Matt Moore is a left-handed reliever having a really good season (2.30 ERA, 0.98 WHIP, 9.8 K/9, 20 holds). The Cubs have not had a left-hander in their bullpen for much of the season and could certainly use one down the stretch — especially a southpaw that could pitch in high-leverage situations.
Reynaldo Lopez has been a solid reliever the last few seasons and is missing a ton of bats this year (11.9 K/9). He also has some closing experience (4 saves with the White Sox, 2 with the Angels).
Due to the off-the-field issues earlier this year, it's hard to see the Cubs placing a claim on Mike Clevinger. But Jed Hoyer's front office might be interested in Carlos Carrasco or José Cisnero as more depth on the pitching staff.
Carrasco, 36, is still owed about $2.3 million this year and has struggled to a 6.80 ERA in 20 starts. He was very good for the Mets last year (15-7, 3.97 ERA) and earned Cy Young votes twice in Cleveland.
Cisnero, 34, is still owed about $400,000 as a right-handed reliever. He has 2 saves and 13 holds with the Tigers this season to go along with a 5.36 ERA and 1.50 WHIP. He has 56 strikeouts in 48.2 innings and was really successful last year (1.08 ERA in 28 games).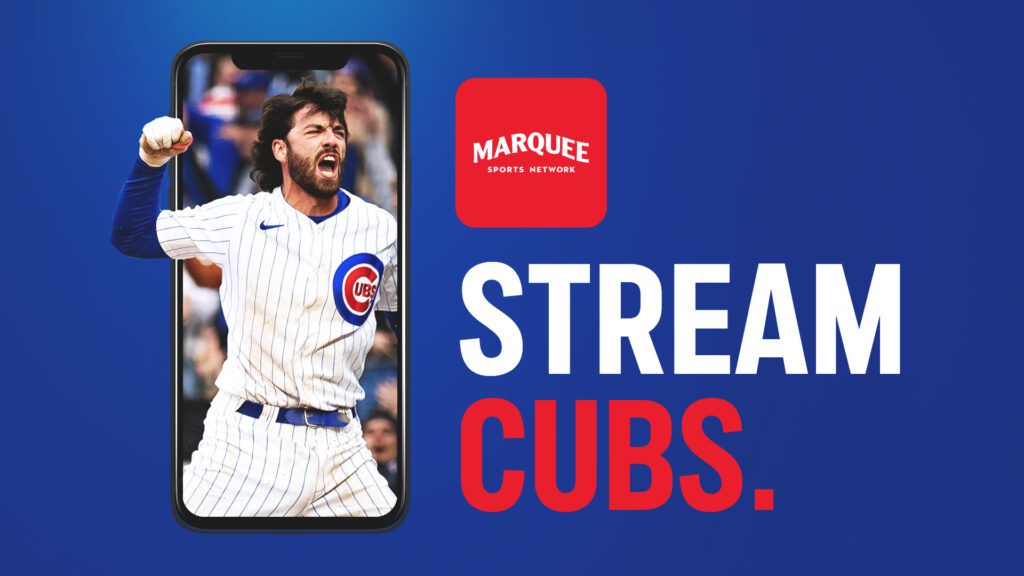 It's doubtful the Cubs would have much interest in the position players on waivers as David Ross is already dealing with the "good problem" of trying to figure out which hitters to play on a daily basis.
The Cubs currently have 10 position players for 8 spots in the lineup plus a two-man rotation at catcher with Yan Gomes and Miguel Amaya.
Ross is constantly trying to find the best spots for Christopher Morel, Mike Tauchman, Nick Madrigal and Patrick Wisdom in the lineup alongside the everyday players.
"I think the problem you're looking at right now — it's a good problem — is how am I getting everybody at-bats?" Ross asked before Monday's game. "…We got a lot of really good players on this team."
The Cubs will also be adding to their position player group on Friday when rosters expand. The best options are young outfield prospects Pete Crow-Armstrong and Alexander Canario, two players who could bring a jolt of energy to the lineup even in a part-time capacity.
Even if the Cubs don't add any of the players on waivers, their main competitors will quite possibly get stronger as the MLB season enters its final month.
Stream Chicago Cubs baseball today. Subscribe directly to Marquee Sports Network or log in with a participating TV provider. To subscribe or log-in, visit WatchMarquee.com.