press room
---
Marquee Sports Network to air 'The MVP Game' featuring Kenzie & Roman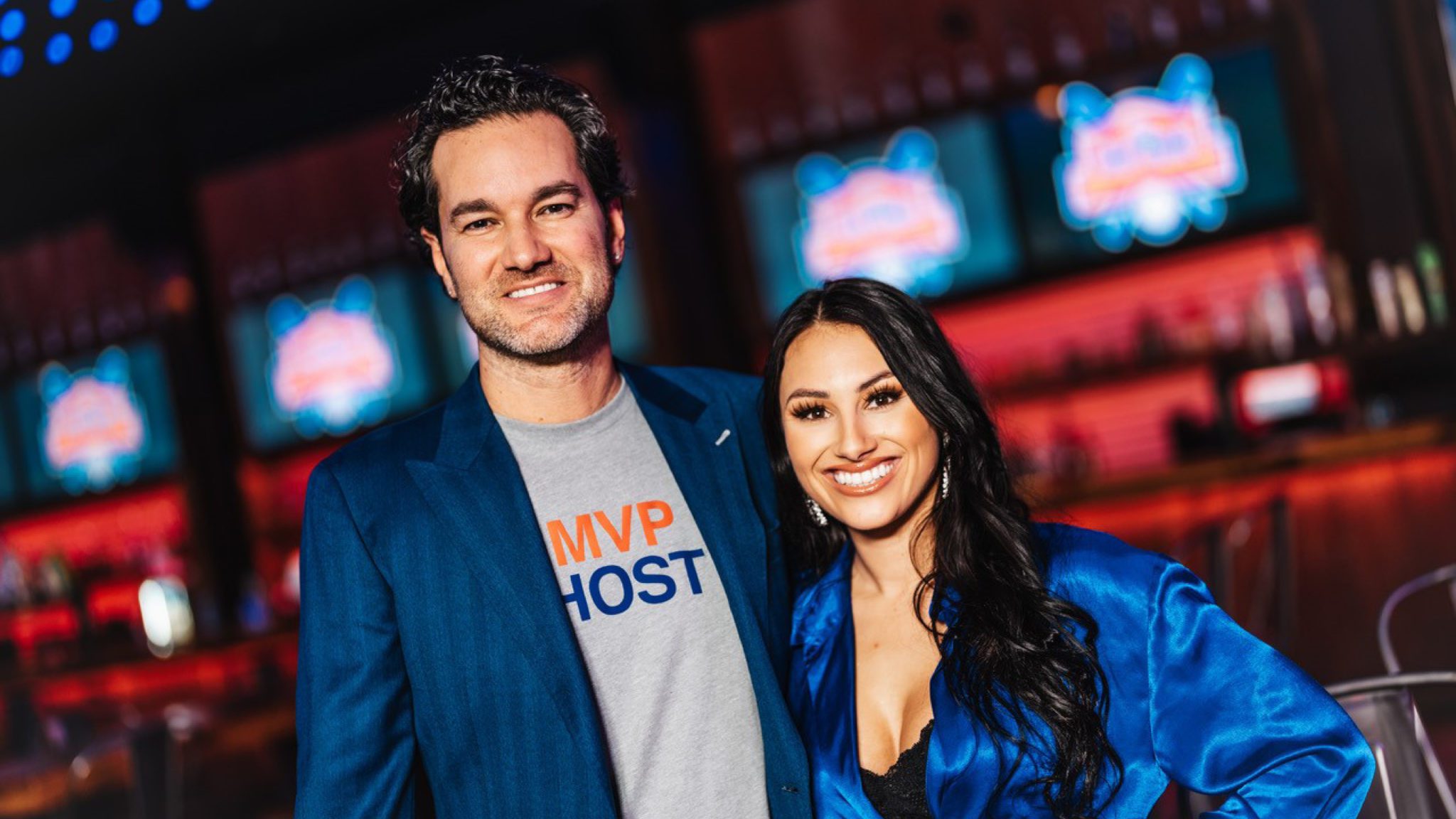 Chicago media couple to host game show pitting Cubs superfans and their partners against each other for title of "Most Valuable Partner"
For immediate release / August 11, 2022
Marquee Sports Network this Saturday is airing The MVP Game, a game show hosted by media couple Kenzie & Roman in partnership with executive producer Steve Mandell. Airing Saturday at 4 PM CT, The MVP Game features three Cubs superfans and their partners competing as teams to win exclusive Cubs prizes, including tickets to Wrigley Field's 1914 Club.
Standing for "Most Valuable Partner," The MVP Game tests each couple's knowledge of their partner's Cubs fandom as well as general Cubs trivia across three rounds of game show action.
Popular media couple Kenzie & Roman co-created the game and serve as hosts for the show, bringing together their passion for the Cubs and the entertainment industry.
"The Cubs have played a major role in our relationship," said Kenzie. "One of our favorite things to do together is spend a day at Wrigley Field. Sports truly can bring people together and we wanted to highlight that in The MVP Game."
"As a die-hard Chicago Cubs fan, this is a DREAM opportunity to host this game show," said Roman, who has been a Cubs season ticket holder since 2004. "There is no fanbase in sports like the Chicago Cubs and Kenzie and I are beyond excited to highlight some of the most passionate fans."
"We're always looking to showcase the many aspects of Cubs fandom, and we're looking forward to airing this show featuring some of the biggest Cubs superfans," said Marquee Sports Network General Manager, Mike McCarthy.
"Kenzie & Roman are dynamic together. The show is fun for couples to connect and compete for coveted sports tickets, and have a great time in the process," said Mandell.
The MVP Game was shot at Old Crow Smokehouse in Wrigleyville and directed by David Hunter of GreenRoom Productions Inc., DJ Flipside serves as the show's music director and in-house DJ, and the show also features original music by Jump Smokers.
The MVP Game premieres on Marquee Sports Network on Saturday, August 13 at 4 PM CT.
About Kenzie & Roman: Kenzie K is an on-air radio personality for Audacy in Chicago, Philadelphia, Miami and Sacramento. Justin Roman is a 15 year Chicago radio veteran (B96, US99) and former Chicago Bulls and NBA All-Star Entertainment Host.
ABOUT MARQUEE SPORTS NETWORK: In partnership with the Chicago Cubs and Sinclair Broadcast Group (Nasdaq: SBGI), Marquee Sports Network brings together one of the most iconic sports franchises in the country with one of the largest television broadcasting companies to deliver unparalleled Cubs coverage, as well as additional local live sporting events, including Chicago Sky games, and original programming. Marquee Sports Network is available within the Cubs home television territory in portions of Illinois, Indiana, Iowa and Wisconsin, and is carried on more than 50 cable providers, as well as streaming platforms DIRECTV STREAM (formerly AT&T TV) and fuboTV. For more information, visit marqueesportsnetwork.com/about.
###