Cubs News
---
Winter League Wednesday: Cubs minor leaguer Abiatal Avelino leads Gigantes del Cibao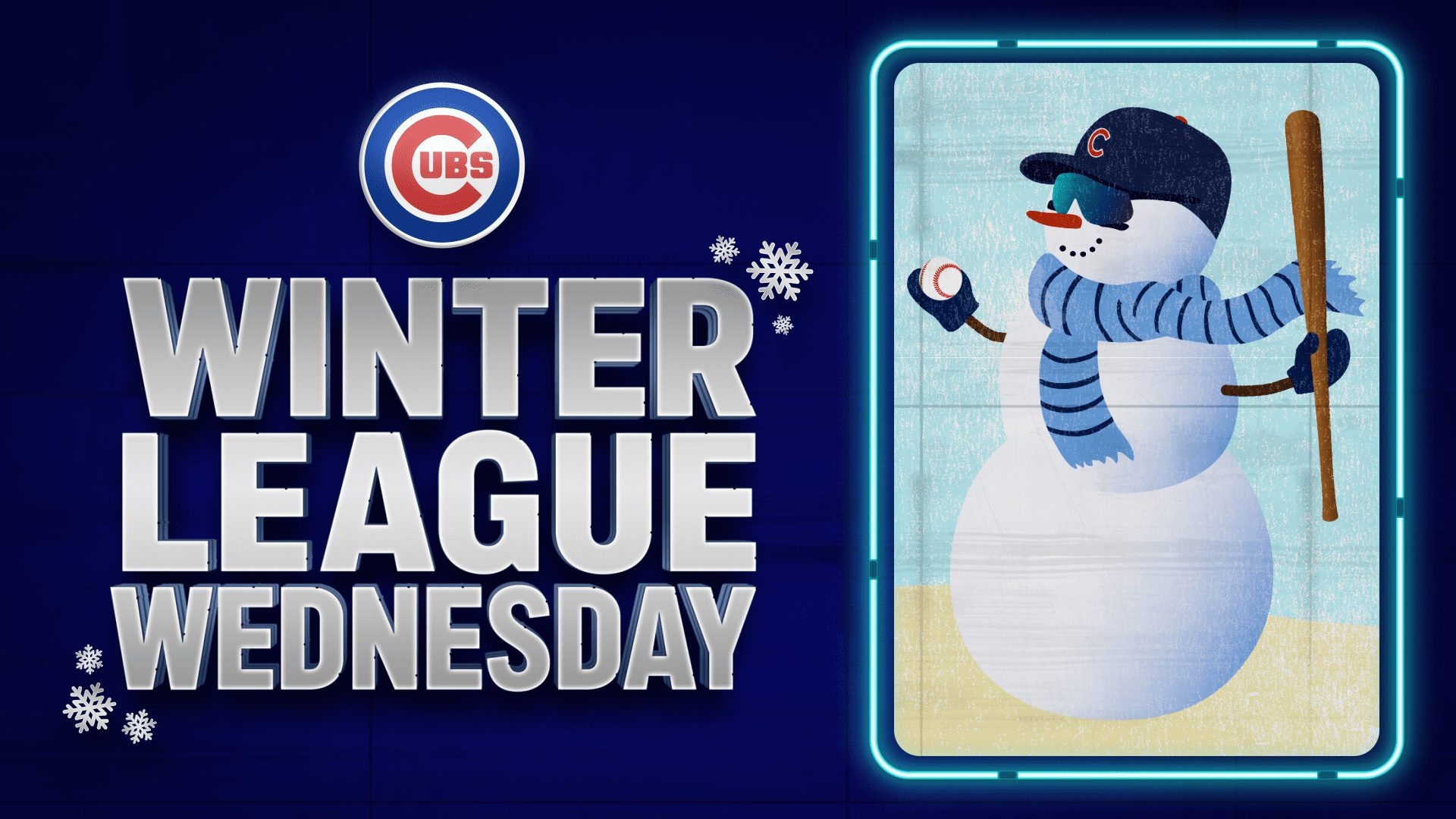 As current and former Cubs players hone their craft during international play in the Winter Leagues, we fill you in on some of the standout performances from the last week. 
Gigantes del Cibao just needed a spark.
And Abiatal Avelino, who signed a minor league contract in November with the Cubs, provided it.
A win away from the championship series of the Dominican League, and tied in the 10th inning against the star-studded lineup of Estrellas Orientales, Avelino led the extra frame off with a walk. He stole second and then scored on José Siri's single to clinch the walk-off win and put Gigantes del Cibao on the cusp of their first championship appearance since the 2014-15 season.
Avelino played in the majors in 2019 with the Giants and spent the 2020 season primarily at their alternate site. He had just 2 stolen bases in 28 games for Gigantes del Cibao, but delivered in the most crucial situation of the season.
¡WALKOFF! 🙌🏼

Sencillo de Oro de José Sirí que nos da la victoria. 🔥🔥 #SomosGigantesPorTi pic.twitter.com/v02UG9eRjQ

— Gigantes del Cibao ® (@Gigantes_Cibao) January 5, 2021
Pérez continues success in Venezuela
While the playoffs wrap up in the Dominican Republic, the postseason chase is heating up in Venezuela with a week remaining in the regular season. Hernán Pérez, who spent parts of the 2020 season with the Cubs and their alternate site in South Bend, continues to spearhead a Tigres de Aragua team that looks to clinch a playoff berth.
Pérez is slashing .373/.489/.640 with 4 home runs and 19 RBIs in 75 at-bats. The Tigres sit in second place in the central division, 3.5 games back of Caribes de Anzoategui. The top two teams in each four-team division make it to the semifinal playoff round.
Other Notes
Also in Venezuela, José Martínez, who the Cubs acquired at the trade deadline from Tampa Bay, has had a hot stretch. Martínez went 7-for-12 in his last four games with a home run and 2 RBI for Tiburones de la Guaira. Martínez has a .903 OPS with 12 RBI on the season. 
Ildemaro Vargas had 2 hits and drove in a pair of runs in Cardenales de Lara's 22-10 win Monday over Leones del Caracas. Vargas is putting together a solid season from the leadoff spot for Cardenales, batting .323 with a .400 OBP with more walks (13) than strikeouts (10) in 26 games.
#LVBP | #Cardenales también comienza con hit. Tremenda línea de Ildemaro Vargas pic.twitter.com/UTXx6CQzM1

— BeisbolPlay (@beisbolplaycom) January 4, 2021
In Puerto Rico, Criollos de Caguas, which is the team of a number of Cubs players, took a 3-0 series lead in the semifinal of the Puerto Rican Winter League. Miguel Amaya, the Cubs' top catching prospect, was 0-for-3 in Game 2 of the series and did not play in Games 1 or 3. Criollos looks to sweep the series on Thursday. Noel Cuevas, who signed a minor league contract with the Cubs in December of 2019 but was released in May, is 4-for-12 in the series for Criollos.