Cubs News
---
Winter League Wednesday: Miguel Amaya continues success; Duane Underwood Jr. debuts and Abiatal Avelino shines in Dominican Republic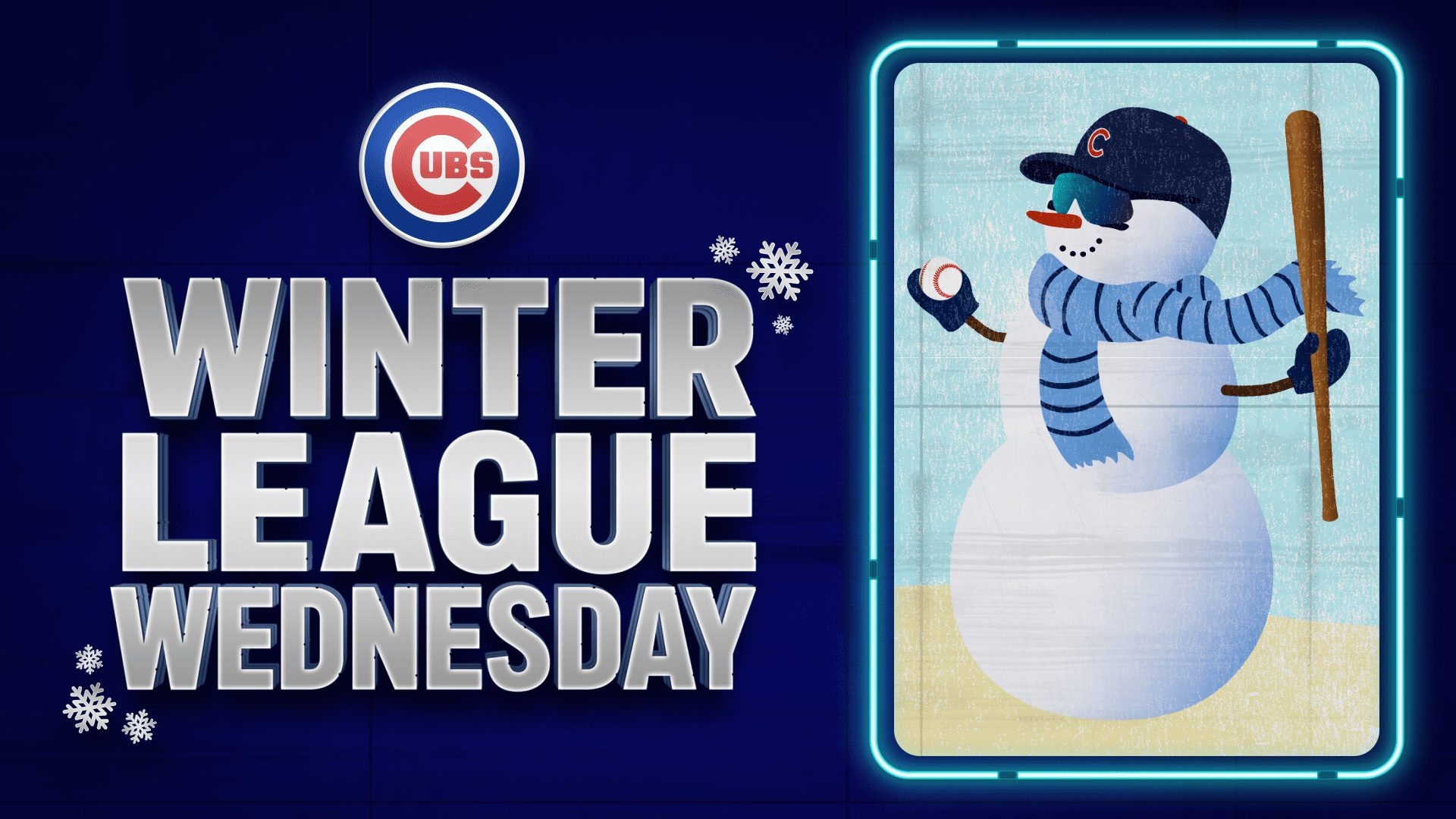 It was another week and another big performance from the Cubs' top catching prospect, Miguel Amaya. 
Amaya crushed a grand slam in Criollos de Caguas 16-0 win over RA12 on Sunday in Puerto Rico. With the grand slam, Amaya improved his slash line to .316/.536/.737 with 2 home runs and 11 RBI, tied for second most in the league. 
¡@mamaya_9 a lo profund⚾️⚾️⚾️⚾️!#GrandSlam 🐎💨 | #LaInvernal pic.twitter.com/3r2AFuefp4

— Liga de Béisbol Profesional Roberto Clemente🇵🇷 (@LBPRC) December 20, 2020
Criollos sits in first place in the four-team league and seems poised to take the regular season crown with 5 games to play. If they win the league and the playoffs, Criollos would qualify for the Caribbean Series in Mexico, which is an annual tournament boasting the champions of the Dominican, Puerto Rican, Mexican, Colombian, Panamanian and Venezuelan winter leagues. 
If they qualify, Amaya said he is unsure if he would partake. 
"Personally, I would like to be there supporting my team that I spent my first winter league season with," Amaya told Criollos' website. "I would like to represent Criollos de Caguas, but all that depends on the [Cubs] organization."
Other Cubs shine with Criollos
Amaya isn't the only Cub finding success with Criollos in Puerto Rico. 
Duane Underwood Jr. made his debut on Thursday, getting the starting nod and going 3 innings, allowing 2 hits and striking out 1 in Criollos' 8-1 win over Indios de Mayagüez. While Underwood has mostly served as a reliever in the big leagues with the Cubs, he came up in the minor leagues as a starter, making 125 starts in the minors. He has 1 start in the majors, a 4-inning outing against the Dodgers in 2018. 
Trent Giambrone has 2 home runs and 9 RBI with a .796 OPS in 33 at-bats. Giambrone was 2-for-5 with 3 RBI in Sunday's win.
Avelino shines in Dominican Republic
Infielder Abiatal Avelino, who the Cubs signed to a minor league contract in November, hit his first home run of the season Saturday, helping Gigantes del Cibao to a 10-1 win over Toros del Este in Dominican winter league action.
With Gigantes up 3-0 in the bottom of the 2nd, Avelino lasered an 0-1 shoulder-high fastball over the fence in right, bringing his RBI total to 6 this season. He also drew a walk (10th of the season) in the 4th inning and would come around to score.
Most of his playing time this winter has been split between shortstop and second base, occasionally giving way at short to Pirates prospect Oneil Cruz, who ranks third in their system and 59th in all of baseball per MLB Pipeline.
Avelino came up through the Yankees and Giants systems before signing with the Cubs. 
¡BANG! Perdí la conexión con ellaaa. 💥⚾️ Garrotazo de Abiatal Avelino por todo el RF. #SomosGigantesPorTi pic.twitter.com/q6ZW9lBQMg

— Gigantes del Cibao ® (@Gigantes_Cibao) December 19, 2020
Pitchers shine in Mexico
Right-handed reliever Juan Gamez, 26, has found success pitching in Mexico the past year and half. 
Between pitching for Sultanes de Monterrey last year, as well as stints with Cañeros de Los Mochis last winter and this winter, Gamez made 84 appearances, and held a 2.87 ERA over 91 innings. 
In his most recent stint, Gamez was entrusted with being Cañeros closer, recording 5 saves and allowing 2 runs over 11.2 innings. His season was cut short at the end of November after testing positive for COVID-19. 
Cubs released Gamez this past September but signed him to a minor league contract the following month.
Another arm who impressed early this winter season was 25-year-old right hander Jesús Camargo. Between October 15 and November 5, Camargo made 5 appearances (3 starts) allowing 5 runs over 17.1 innings. 4 of those runs came over 4 innings in his last start of the season. His best outing was a 5-inning scoreless start where he scattered 2 hits and struck out 3 in a Yaquis 1-0 win on October 21.
Most recently, Camargo pitched with the 2019 Myrtle Beach Pelicans (high A/A+), where he held a 3.59 ERA and a 1.08 WHIP over 72.2 innings (36 appearances). 
The Cubs signed Camargo out of Mexico in 2014.
Other notes: 
Hernán Pérez continues to succeed in the Venezuelan Winter League with Tigres de Aragua. Pérez is slashing .438/.526/.771 in 57 plate appearances with 3 home runs and 12 RBI. 

Thirty-five-year-old Félix Pié, who played with the Cubs in 2007 and 2008, hit a solo home run in Toros del Este's 6-2 win over Tigres de Licey last Wednesday in the Dominican winter league. It was Pié's first hit of the season. Pié most recently played in Mexico in 2019 for León, but has not appeared in a big league game since 2013 with the Pirates. 

Junior Lake put together a solid offensive performance in Dominican winter league this season for Estrellas de Oriente, ranking in the top 10 in OBP (.366), SLG (.423), OPS (.789) and has more walks (14) than strikeouts (11). He has not been with a major league organization since 2017 where he played for the Triple-A Pawtucket Red Sox.

The Cardinals' Carlos Martínez made his debut in the Dominican winter league last Friday with Águilas Cibaeñas and struggled. The right-hander allowed 2 runs on 7 hits in 3.1 innings of work. He struck out 4 batters.