Bears News
---
Emma's training camp notebook: Yannick Ngakoue elevates Bears' hopes for 2023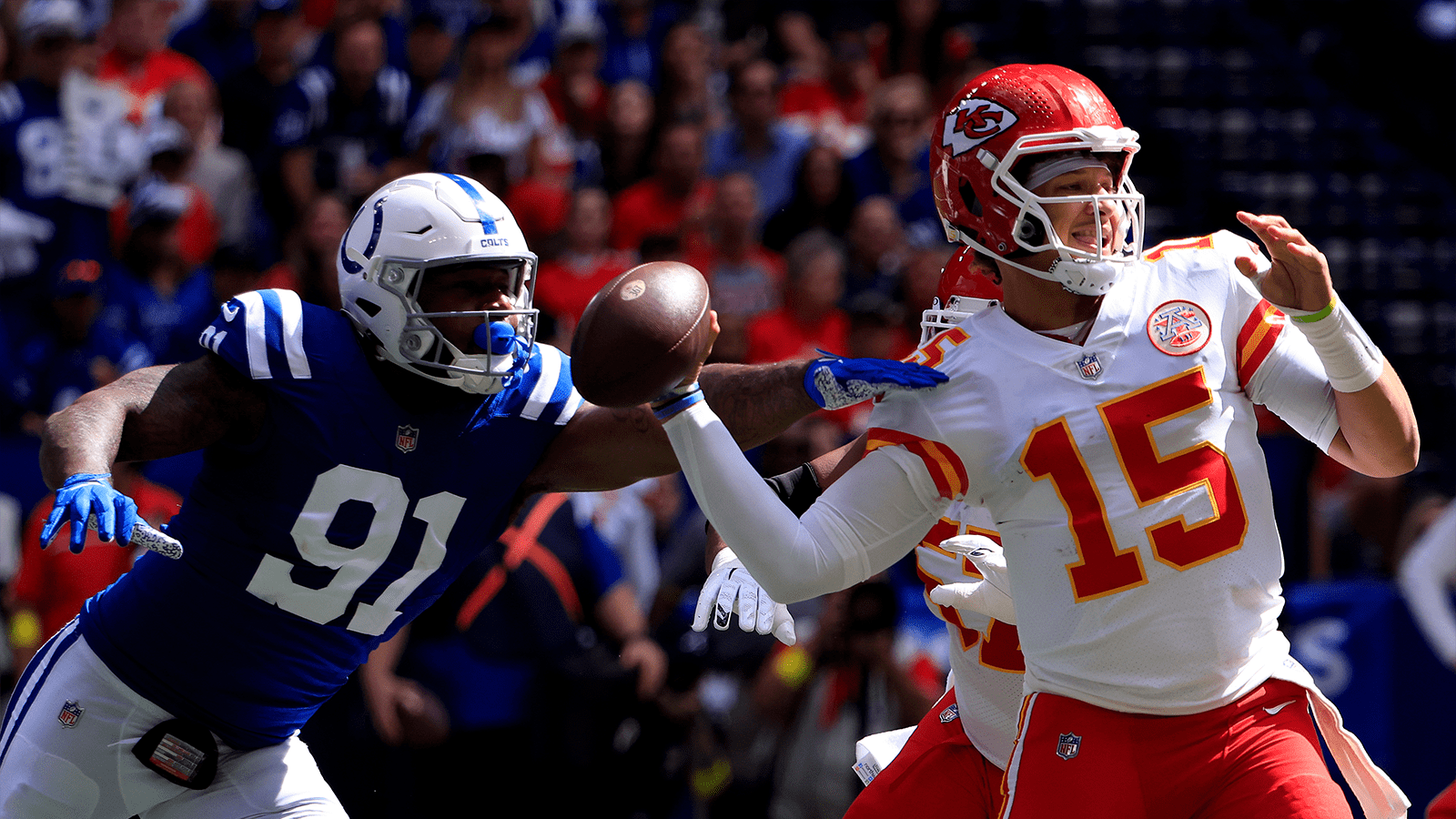 LAKE FOREST, Ill. — Led by general manager Ryan Poles and head coach Matt Eberflus, the Bears have reshaped their defensive identity, formed a dynamic tandem at linebacker, strengthened their secondary and added anchors to the defensive line. They were just missing that proven pass rusher.
The Bears addressed that clear void on their defense, sharpening the edge by signing veteran pass rusher Yannick Ngakoue on a one-year, $10.5-million deal. In making this move, the Bears now have a defense that can emerge as one of the NFL's best this season.
Ngakoue was the missing piece for the Bears' budding defensive identity.
"I just felt like it was the right fit for me," Ngakoue said on Friday after signing his deal at Halas Hall.
Last season, the Bears were led in sacks by safety Jaquan Brisker (4). Their defensive linemen combined for 10.5 sacks as a group. This defense struggled to even generate pressure.
Ngakoue had 9.5 sacks last season for the Colts. He has never had fewer than 8 sacks in a season over seven years in the NFL.
All throughout this pivotal offseason for Poles and the Bears, it seemed clear that Ngakoue could land with this defense. It was just a matter of matching price point and value. 
Ngakoue had interest in joining a Bears team that he believes can win this season, and Poles recognized what this addition could mean for Eberflus' defense. In signing Ngakoue, Poles is marking his faith in the opportunity this season – making a significant move that allows the Bears to be a legitimate contender.
"I feel like it was meant for me to be here," Ngakoue said. "I actually have a bear tatted on my hand. I feel like that was a sign to me that I was always meant to be a Chicago Bear."
While the Bears truly might still be a year away from the opening of their championship window, Ngakoue is the type of multiplier that enhances all three levels of this defense. He can draw the attention up front away from rookies Gervon Dexter Sr. and Zacch Pickens, open lanes for linebackers Tremaine Edmunds and T.J. Edwards, and creates opportunities in coverage for cornerbacks Jaylon Johnson and Kyler Gordon.
Ngakoue's arrival is one that offers Eberflus' scheme a better opportunity at success this season.
"Super excited about him coming into the building with his leadership, his experience and his rushing ability," Eberflus said.
As the Bears work through the first week of their training camp at Halas Hall, this is a team believing it can go from worst to first – 3-14 a year ago to a place atop the wide-open NFC North division.
Ngakoue is expected to join the Bears on the practice field Saturday morning and his presence will legitimize everyone around him.
"I mean, honestly, last year is last year," Ngakoue said. "This year is this year. It's a new year. I'm excited to be here.
"I know that I can raise the level, the bar of all of us in the locker room."
The Chase begins again
DJ Moore is the most important addition for the Bears' offense, a gifted wide receiver who elevates Justin Fields and those around him.
But don't discount the significance of an active and productive Chase Claypool this season. Early in training camp, it's clear that Claypool is a motivated player who has put forth the work to enjoy a strong season ahead.
"Chase has been doing his thing lately," Fields said. "I'm proud of him. He's one of those guys on offense that he's going to bring that energy pretty much every day. He's an emotional player. He's been doing good. Making contested catches. He's such a big body where he's a big presence out there. When he gets going on every route, it's hard to stop him. Even in the running game, he's crushing linebackers. It's definitely great to have Chase."
Claypool, 25, had 62 receptions for 873 yards and 9 touchdowns as a rookie with the Steelers in 2020. He has just 3 touchdowns since and was cast away from Pittsburgh to Chicago prior to the trade deadline last November.
The Bears sent a second-round pick to the Steelers that became the No. 32 overall pick in this year's draft. Claypool now enters a contract season in 2023 understanding the importance of proving himself once again.
"It's the biggest year of my life, and I understand that," Claypool said last week. "If anybody thinks my work ethic isn't matching that, they're deeply mistaken. 
"I get motivated and motivated and motivated. It keeps building on top of each other. My work ethic grows from last year, it will grow after this year."
Ramped up
The Bears were careful in getting wide receiver Darnell Mooney back to full speed after an offseason recovery from ankle surgery.
Mooney wasn't too concerned. He trusted the doctors' advice – and appreciated the Bears' caution with his health – but he was eager to get back on the field and feel like himself.
Early in training camp, Mooney was cleared to practice without restrictions.
"I've been confident since Day 1, ready to go," Mooney said.
Mooney suffered a serious ankle injury late last November during a game with the Jets at MetLife Stadium. He had 40 receptions for 493 yards and 2 touchdowns over 12 games prior to the season-ending injury. 
Mooney posted 81 receptions for 1,055 yards and four touchdowns in 2021. The Bears are confident Mooney can produce at a high level once again this season.
"He has worked his butt off with the training staff," Poles said.
A veteran addition
The Bears have signed veteran tight end Marcedes Lewis on a one-year deal, the team announced on Friday.
Lewis, 39, has played 17 NFL seasons, including a dozen with the Jaguars and the last five with the Packers. He projects to play a role as a blocking tight end for the Bears.
"We're also excited about that bringing that experience in here to our football team, the leadership he will bring and also the experience in the tight end room," Eberflus said.
Back to work
When the Bears worked through full pads and top speed this week, their defense brought a level of intensity that the offense couldn't match.
Bears offensive coordinator Luke Getsy didn't put much stock into the struggles of his unit, but he credited the defense for its performance.
"I love what our defense is doing," Getsy said. "They're challenging (Fields) every single snap."
The Bears will practice in full pads on Saturday morning at Halas Hall, then they will travel to Soldier Field on Sunday morning for Family Fest.
The Bears host their preseason opener on Saturday, Aug. 12, at Soldier Field.