Cubs News
---
Winter League Wednesday: Ildemaro Vargas' Winter League season ends in Venezuela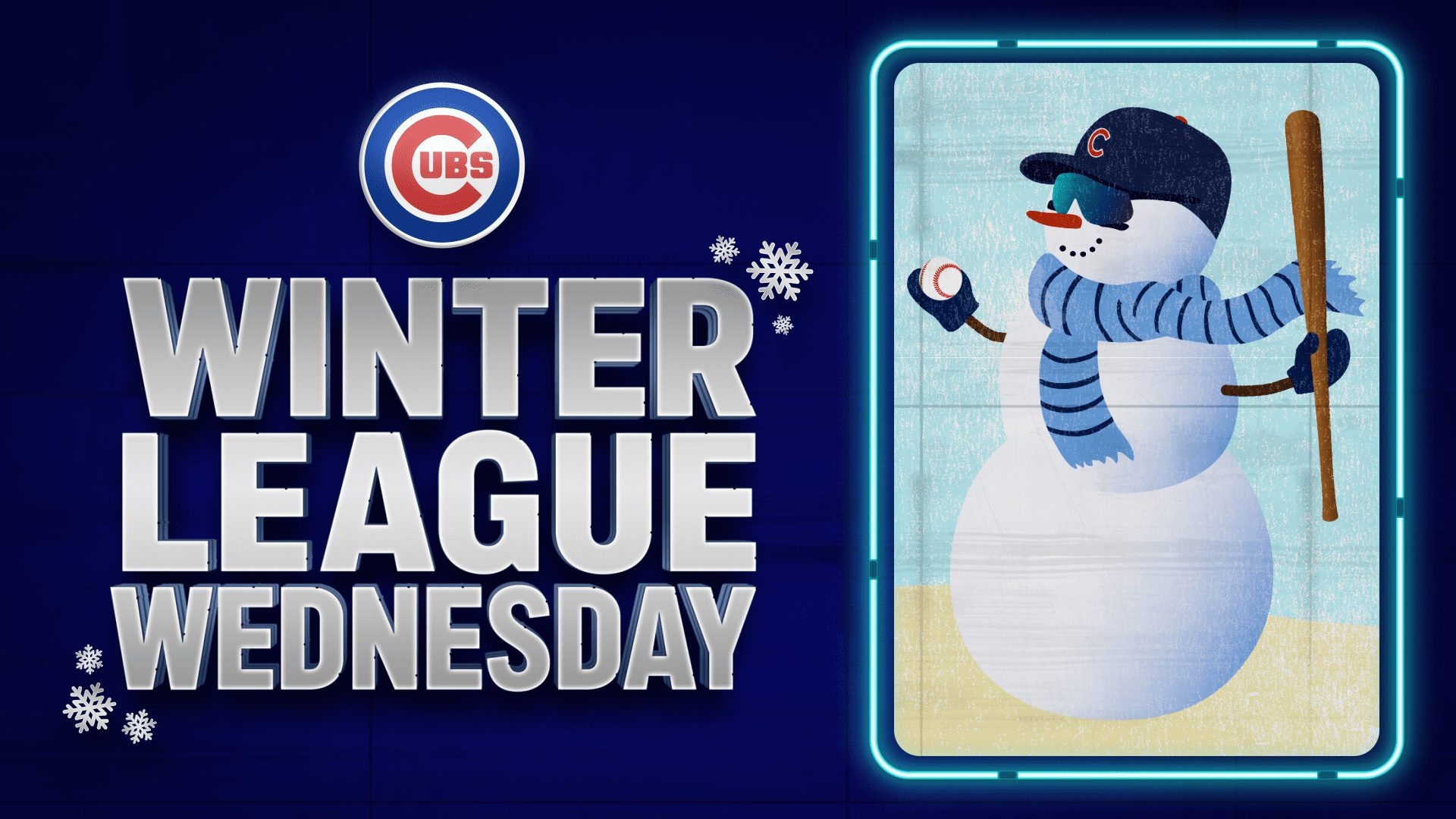 Championship series are wrapping up in Latin America as the annual Caribbean Series nears. We recap how current and former Cubs performed this week across the Winter Leagues. 
A current Cub was battling for a ring in Venezuela. Ildemaro Vargas and Cardenales de Lara entered Game 4 of the Liga Venezolana de Beisbol Profesional championship down 3-0 in the series.
Vargas, who the Cubs acquired late in the 2020 season, set the tone quickly for Cardenales de Lara, opening the game with a walk and scoring on a 3-run home run from Carlos Rivero.
Cardenales pegó primero.

Carlos Rivero conectó HR se tres carreras para darle la ventaja a Lara en el primer episodio.

🎥: @beisbolplaycom #ElExtrabase⚾️ pic.twitter.com/6VzkBmFTap

— El Extrabase ⚾️ (@ElExtrabase) January 26, 2021
In the 7th inning, with the game tied at 5, Vargas grounded into a double play that scored the go-ahead run from third.
#LVBP | Y así se va arriba #Cardenales

Ildemaro Vargas la rueda para dobleplay, pero René Reyes anota

Ahora #Caribes está abajo… ¡Toma y dame en Maracay! pic.twitter.com/Xzqhh6TGq9

— BeisbolPlay (@beisbolplaycom) January 27, 2021
Cardenales found themselves going into the 9th down a run. Vargas led off the inning with a double and came around to score two batters later to tie the game at 7 on a Gorky Hernández single.
But it was not enough as Caribes de Anzoategui walked it off in the 10th on a Niuman Romero single clinching Caribes' 4th league title in franchise history.
#LVBP | ¡CARIBES DE ANZOÁTEGUI ES EL CAMPEÓN DE LA TEMPORADA 2020-21!

Barrió en la final a #Cardenales (4-0)

¡Es el cuarto título en la historia de La Tribu!

Este fue el batazo decisivo de Niuman Romero

¡Celebra, Caribes!!!! pic.twitter.com/AnQQr1YIJB

— BeisbolPlay (@beisbolplaycom) January 27, 2021
Caratini helps Criollos de Caguas to a title
As a potential future Cubs catcher in Miguel Amaya left, a former Cubs catcher arrived for Criollos de Caguas. Victor Caratini joined Criollos roster for the championship series and made his impact when it mattered the most. 
Criollos entered Game 4 with a chance to sweep the series and secure their 19th league championship. Down one in the top of the 9th and on their final out, Caratini came up with the tying run at second. He laced one up the middle, deflecting off the pitcher, and finding enough dirt on the shortstop side to score the tying run. 
¡@VictorCaratini HACE LO IMPOSIBLE EN LA 9️⃣NA!🐎🔥 pic.twitter.com/KqXbw4yhJ5

— Liga de Béisbol Profesional Roberto Clemente🇵🇷 (@LBPRC) January 25, 2021
Criollos added another run and went on to win 7-6.
Free agent catcher and longtime Cardinal Yadier Molina also played with Criollos de Caguas in the championship series. Criollos de Caguas will participate in the 2021 Caribbean Series with the champions from the Venezuelan Winter League (Caribes de Anzoátegui), the champions from the Dominican Republic (Aguilas Cibaeñas), Colombia (Caimanes de Barranquilla), Panama (Federales de Chiriquï) and the yet-to-be-crowned champions of Mexico.